Dispatcher & Dump Truck Supplier

for Large Contractors in Southeastern Wisconsin
Tremmel-Anderson Trucking LLC is a reputable & dependable minority-owned trucking
company. Tremmel-Anderson Trucking has become a prime dispatcher & truck supplier
to many large contractors in Southeastern Wisconsin; servicing all their dump trucking
needs. We work diligently at meeting all our contractor's needs supplying trucks 24
hours a day, 7 days a week.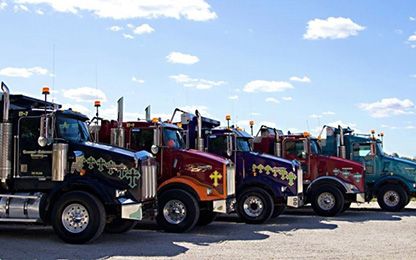 Services
Heavy Excavating, Broken Concrete, Aggregate & Tonnage, Hauling, Paving, Demolition, Snow Removal, Milling / Grinding.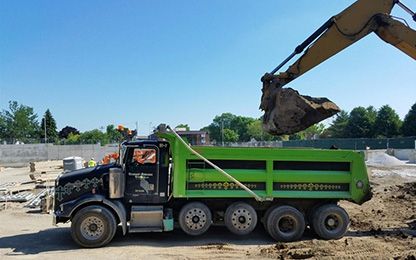 Certifications
Our numerous certifications authorize us to fill many forms of minority requirements.
Praise For Tremmel-Anderson Trucking
New Berlin Grading, Inc. would with all
confidence recommend your services to
any friend. If we need 1 truck for an hour or
50 trucks staggered on one job, we can
count on you.
Kenneth W. Kroeger,
New Berlin Grading, Inc.
Walsh Construction hired Tremmel-Anderson
Trucking to provide trucking for
us on the Marquette Interchange in
Milwaukee, Wisconsin. They always provide
us with the requested amount of trucks
night and day, every day of the week.
Vista Johnson,
Walsh Construction